Come to the 2023 Prescott Valley Outdoor Summit and spectate on RideNow Powersports' bleachers as tons of participants bring their off-roading vehicles onto our track. With RideNow as our Honey Hole sponsor, you are able to watch as participants race against each other to win the Summit's off-roading trophy!
About RideNow Powersports
Started in 1983, RideNow, a RumbleOn company, is one of the largest dealership groups in the country with more than 55 convenient stores across the United States. They carry an impressive 19,736 new and pre-owned motorcycles, ATVs, personal watercraft, and more, along with the largest selection of brand manufacturers. RideNow Powersports is your one-stop shop for all your powersports needs. We strive to give our customers a convenient, stress-free experience in sales, service, parts and merchandise. Visit their website today and see what they can do for you!
Within Arizona, RideNow has 16 dealerships that can help you find exactly what you're looking for. Whether you are in need of an ATV, motorcycle, watercraft, or other type of powersport vehicles, their teams around the state are happy to help you with what you need.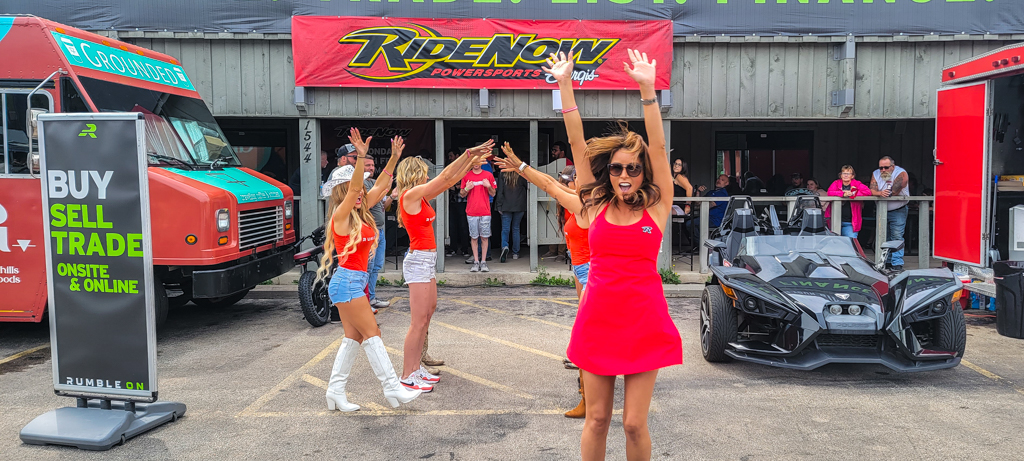 Check out RideNow Powersports at booth D18 on September 30th and October 1st at the Prescott Valley Outdoor Summit!
Photos courtesy of RideNow Powersports Facebook pages.