As we all gear up for the 2023 Prescott Valley Outdoor Summit taking place September 30th – October 1st, TOPO Talk is tracking monthly outdoor industry events in the region. Check out what's going on in March 2023 with our partners and regional industry leaders. #GetOutdoors #PVOSAZ:
MARCH 02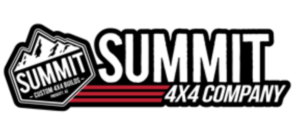 Summit 4X4 Company of Prescott, AZ. is hosting the quarterly 100 Men Who Care event at their Prescott location March 02, 2023. A GREAT event when the guys get together, each bringing $100 to give to a cause that's making a difference in our communities. Each event raises $1,000's of dollars. Nice!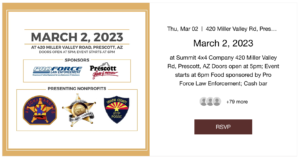 ---
MARCH 01 – AUGUST 31
Ladies Offroad Network is starting the 7th annual Challenge next Monday! 10 Challenges + Scavenger Hunt Items = 6 months to Complete. You have plenty of time to add it into your life mix! Www.ladiesoffroadchallenge.com
EDUCATION is the core to everything they do and this is no different… Each Challenge comes with How-To's and each Scavenger Hunt item comes with knowledge too! This is the FUN way to learn!!!  Everything is in the Ladies Networks App/Web platform. Super simple and fun to utilize. This also creates a community of participating ladies to cheer each other on! Or, if you find someone local to you, do it together!
---
MARCH 04
Chicks on Bikes holds monthly rides. The next one is scheduled for March 04. The location of the event has changed. We will be meeting in the Valley at Sonoran North trail head. (17 and Carefree Hwy) Location on Trailforks Map 33.797323, -112.084803 .
With recent weather, check their Facebook page for ride locations and updates.
---
MARCH 08
It's time for March's PMBA Wednesday (not Tuesday)! They'll convene Wednesday (not Tuesday), March 8th, 6pm-8pm. Hang out with the folks you see and pass (politely)on the trails as well as support local businesses that support PMBA! Each first Wednesday (not Tuesday) of the month (or sometimes 2nd, but always a Wednesday, not Tuesday), hence, "PMBA Wednesdays") they'll gather to support a local establishment that supports the mountain bike community and meet for drinks, food and camaraderie. C'mon out and invite your trail friends and rivals!
---
MARCH 25
Get lit in this workshop as GOAZ Motorcycles of Prescott (its really Prescott Valley) puts on a workshop to "LIGHT UP YOUR RIG"! SATURDAY MARCH 25TH 12pm
***Endless custom lighting options, Fan favorite lighting brands, Free pizza for lunch.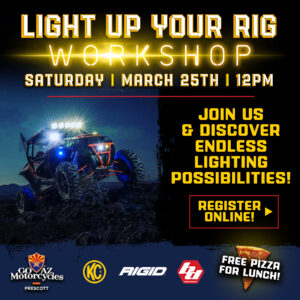 ---
NOW!
Did You Know Registration is OPEN for the 2023 Prescott Valley Outdoor Summit?
Get Ready for September 30 and October 1! Exhibitors & Sponsors Registration for the 2023 Prescott Valley Outdoor Summit is now open. Register your business today!

.For more information, go to: https://PrescottValleyOutdoors.com
or contact us:
Starstruck Event Planning
Tel: 928-445-0012
Email: [email protected]
---
The 2023 Prescott Valley Outdoor Summit is brought to you by the Fain Family Foundation. The Fain Family Foundation was established in 1999 by the Fain Family of Prescott Valley to promote the design, development, sustainability, and growth of the community. The Foundation continuously reinvests in the Prescott Valley region, ensuring the Fain ethos of operating with a higher purpose is achieved.