2023 Prescott Valley Outdoor Summit Exhibitors Ahead of Last Year's Registration Numbers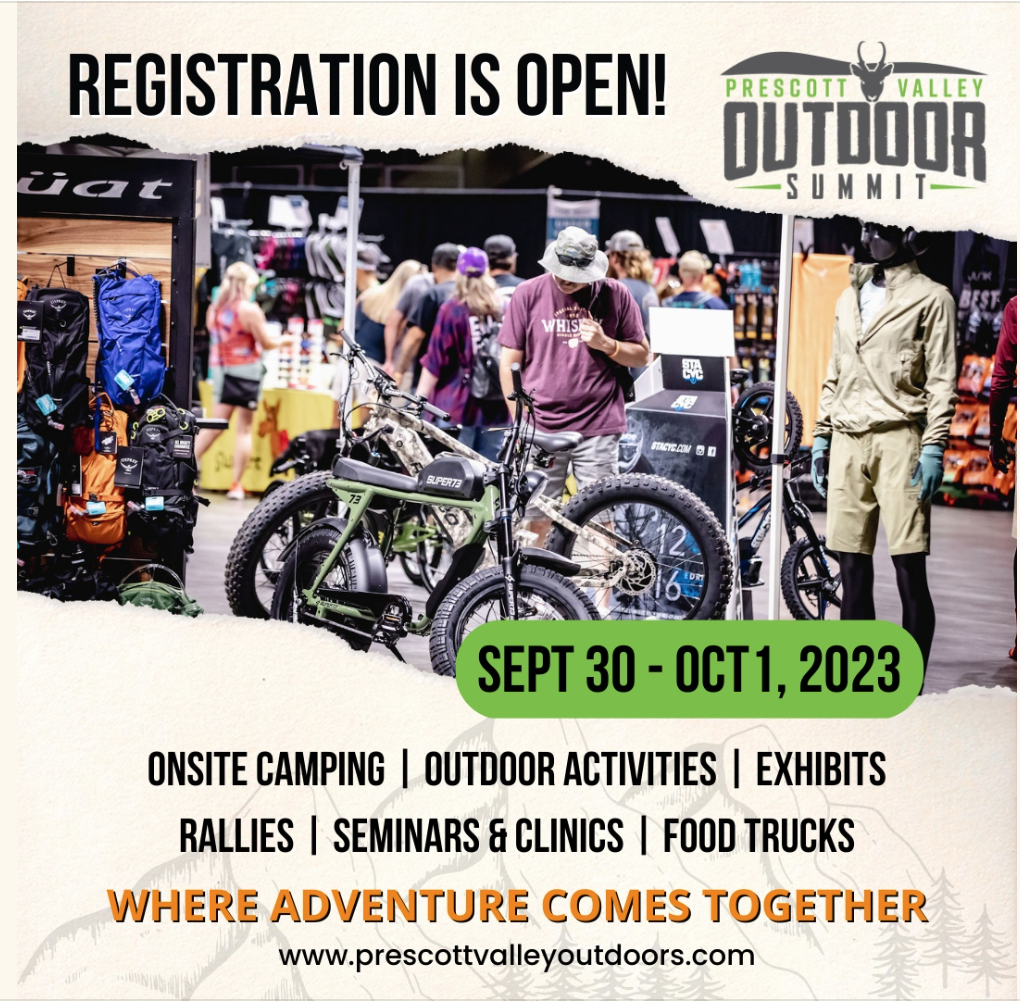 The 2023 Prescott Valley Outdoor Summit exhibitors registration is well ahead of last year's count as 36 exhibitors have already registered for the annual outdoor event taking place September 30th – October 1st at the Findlay Toyota Center. In 2022, the event garnered just over 70 exhibitors and 4,500 attendees.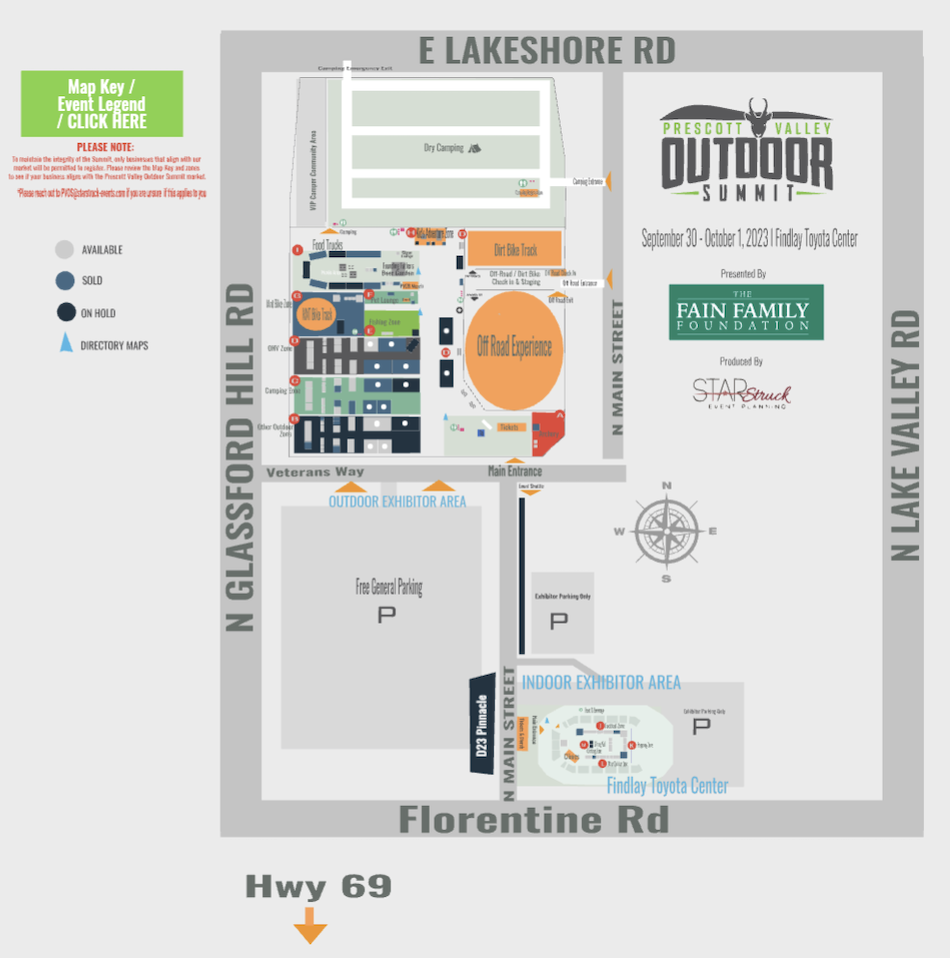 "We've had a jumpstart on last year since so much was already in place from 2022.  This year, our goal is 100+ exhibitors and 6,000 attendees. We have increased our marketing spend and regional outreach based on the success of our first year in 2022. We also listened to a lot of great input from past exhibitors and attendees. If you look at this year's event map, things are consolidated and reorganized.  New to the 2023 event include rock climbing walls for those outdoor enthusiasts that like heights and rappelling, a dog lounge for your best friends, and three outdoor vehicle courses including a new motorcycle dirt track to complement the 4×4 rock crawl and the mountain bike track to name just a few of the new features added to the Prescott Valley Outdoor Summit," says Guy Roginson.
Current exhibitors – sponsors include (As of April 01, 2023):
All Cooped Up in AZ (Food Truck)
Alliance Home Improvement
American Patriots Extreme Outdoor Club
Arizona Archery Enterprises
Arizona Field Optics
Arizona Jones
Arizona Ranch & Resort Cars
Arizona Safe Keeper
Armor K9
Be Outdoors Arizona Foundation
BIG O Tires
Blue Compass RV
Cody Lundin, Aboriginal Living Skills School, LLC
Family Fried Concessions (Food Truck)
Findlay Subaru
Galpin Ford & RV
Michoacali, LLC (Food Truck)
N2 Explore
Net Zero Lightweight Outdoor Gear
Nuggy Bug Face Painting (Kids!)
Old Crow BBQ (Food Truck)
PC Enterprises
Pitch Glamping
Pizza Art LLC (Food Truck)
Popstar Kettlecorn & Lemonade (Food Truck)
Prescott EBIKE
Prescott Trail Riders (PTR)
RUGER
Rugged Pilot Coffee
RV Country
Tear Off Products
Thunder Mountain Rescue Ranch
Tikiz Shaved Ice & Ice Cream (Food Truck)(
TnT's Treats (Food Truck)
MORE PENDING REGISTRATION!
For more info on how to register your Outdoor business, go to the Prescott Valley Outdoor Summit Exhibitors page at: https://prescottvalleyoutdoors.com/exhibitor-registration/
The Prescott Valley Outdoor Summit is made possible by the Fain Family Foundation of Prescott Valley, AZ.