#PVOSAZ Partners with Great Circle Media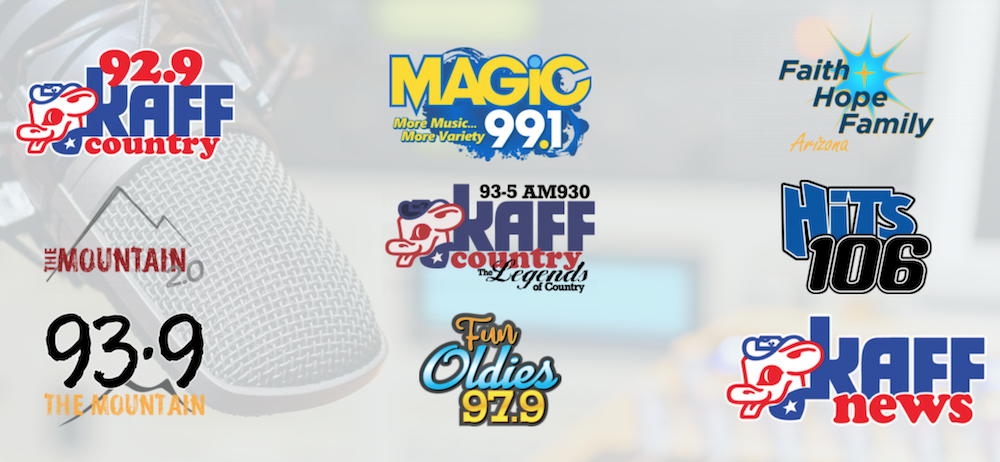 Being everywhere to promote our annual outdoor summit, sponsors, partners and exhibitors also means hooking up with the best radio stations and streaming content. The Prescott Valley Outdoor Summit is excited to partner with Great Circle Media, home to MAGIC 99.1, Kaff Country, AZ Shine, The Mountain, Hits 106, the Oldies, Kaff News and of course Leza Dandos of Leza Live!
Great Circle Media serves Flagstaff, Prescott, Sedona, and the surrounding areas with Northern Arizona's Best Radio Stations! All the radio stations can also be streamed live anywhere you have internet or mobile access. They also provide the latest news with KAFF News, the most trusted news in Northern Arizona.  They are also the official broadcast partner of Northern Arizona University Athletics. Listen to all of the NAU Basketball or NAU Football games on KAFF Legends in Flagstaff or Fun Oldies in Prescott or stream live anywhere.
For more info on the Prescott Valley Outdoor Summit, go to: https://PrescottValleyOutdoors.com